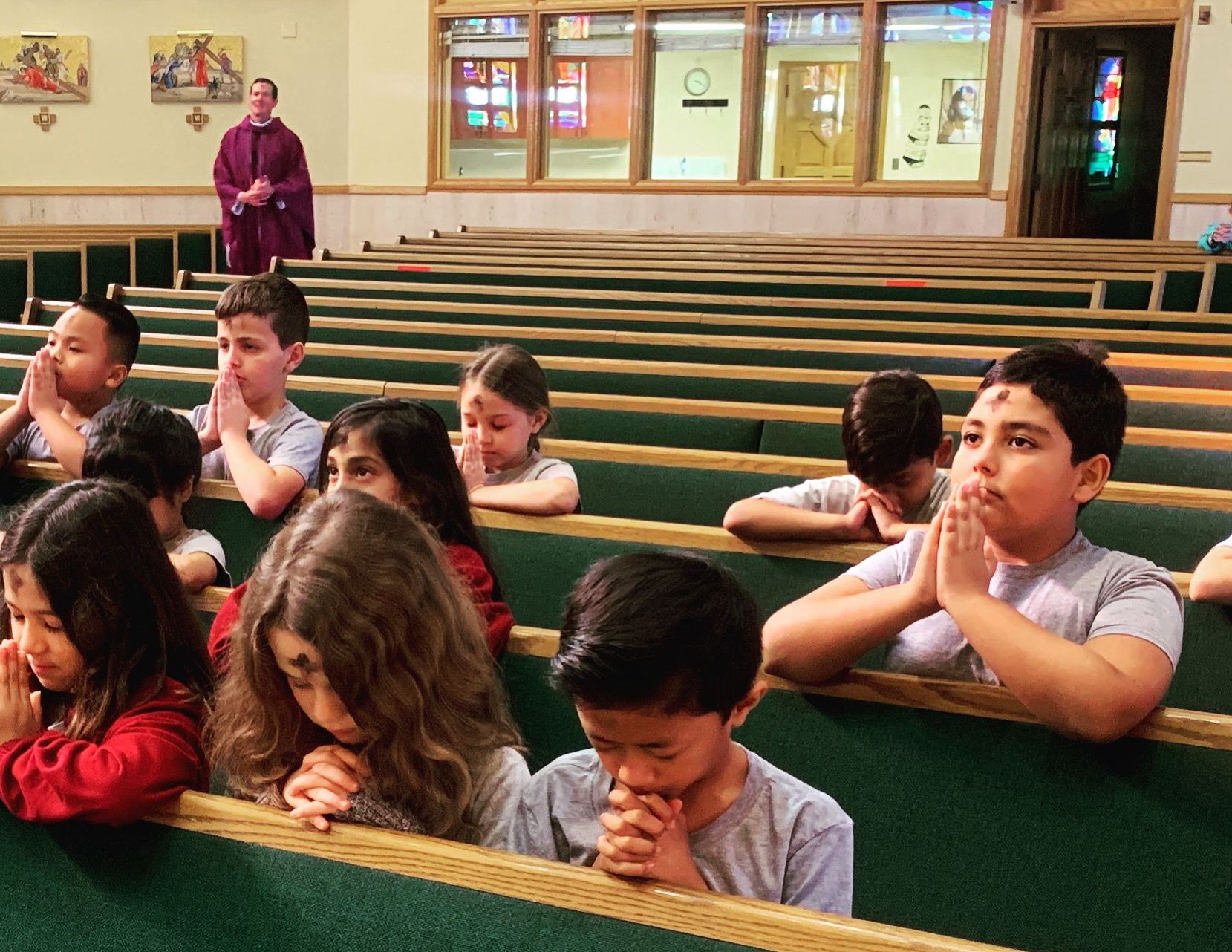 The Sacred Heart community is mission driven by our three core beliefs: God is Good, Jesus is the Center, and the Spirit of Excellence. Each belief flows through our daily classes and our commitment to providing a challenging, faith-filled educational experience for all our students. At Sacred Heart, we are always learning. There is no limit to what students can achieve, or what teachers can accomplish for their students. Our goals for all of our students are college and Heaven.
At Sacred Heart, our exceptional staff pours the message of Jesus Christ into our students on a daily basis. Students receive direct religious instruction each day, as well as incorporation of Catholic Identity throughout all other subject areas.
Every Wednesday, we begin our day by attending Mass with our entire school and the Sacred Heart Parish community. It is a beautiful way to come together and praise God for the amazing opportunities he has given us.